200 Club Monthly Winners
Congrats to last months winners- are you in the Christmas Super Draw??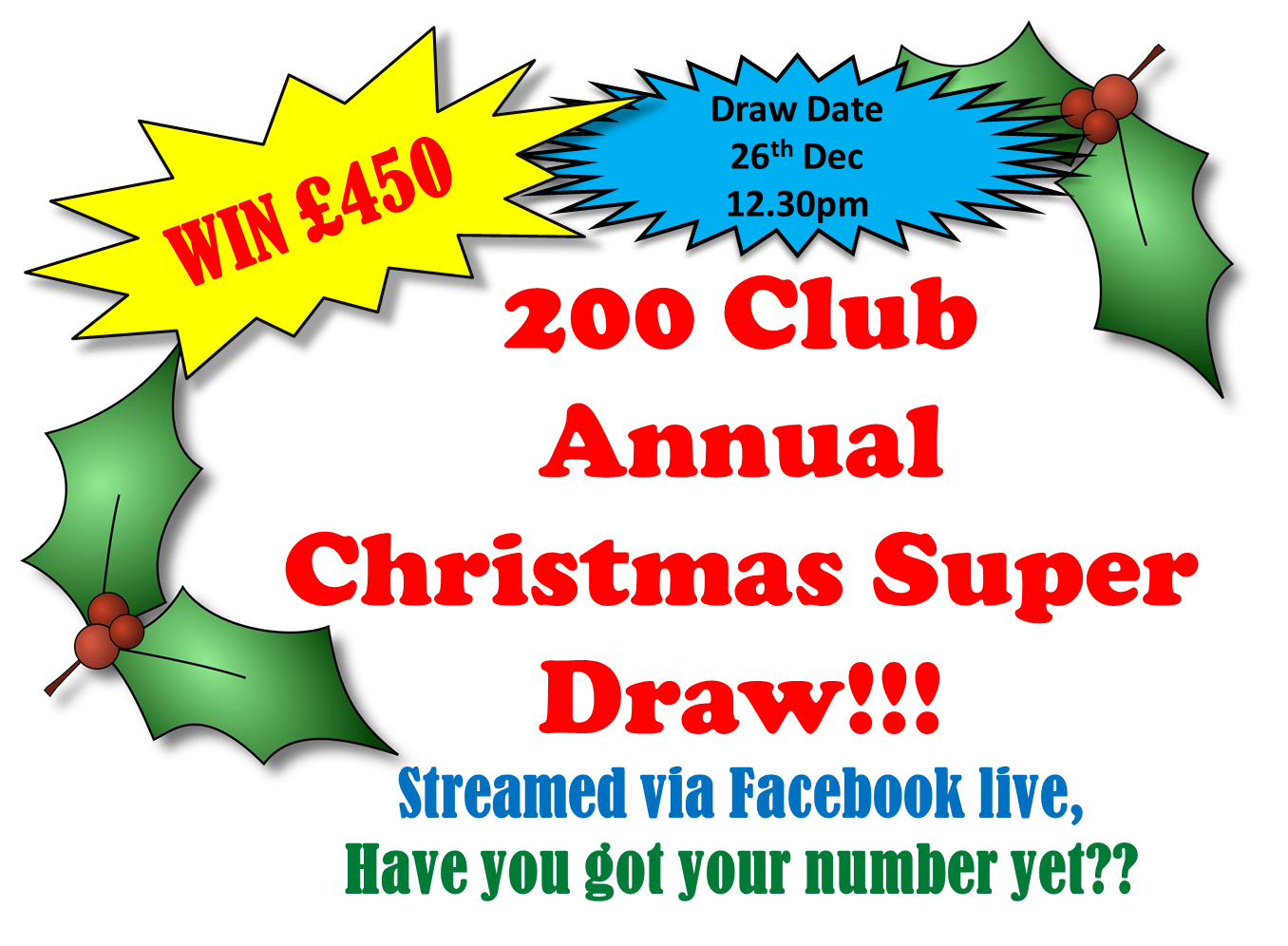 Boxing Day will be lucky for one club members with £450 to be won in the Annual Christmas Super Draw.
The Super Draw will be filmed and streamed live on Facebook at Club sponsors the Royal Oak following their annual Pram Race, along with the December monthly winners, good luck to all in the draw!
Novembers lucky winners were;
1st Prize – number 50- R Darlington £108
2nd Prize – number 101- A Balfour £72
Not in the 200 club- join now for your chance to win! click here for more info