Christmas Quiz raises over £2k!
Thanks to all who attended the Christmas Quiz and raised over £2k for the Club Development Fund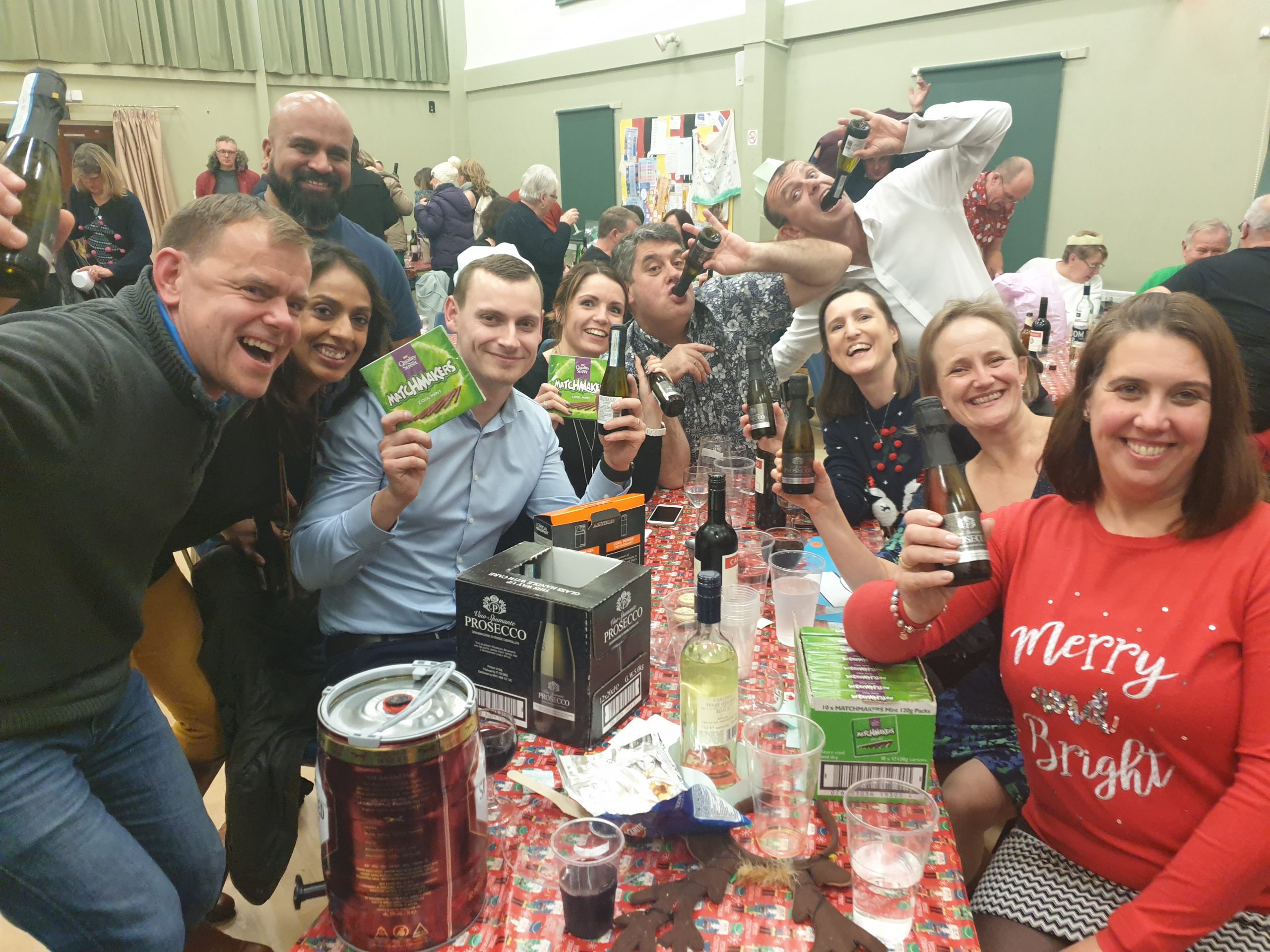 Saturday 7th December saw 19 teams come together to compete for the crown of Christmas Quiz Champions 2019, showing off their general and more abstract knowledge!
The event which has become a staple of the Mersham Sports Club calendar was extremely well supported with tables selling out by the start of November. 19 tables of club members past and present descended on the Village hall, enjoying plentiful amounts of wine, cheese and biscuits all included in the cost of the fantastic evening.
No christmas quiz would be complete without a guest appearance from our very own Uncle Snuggly, aka Fred Ambler and a performance of the 12 Days of Christmas- this year with a very Mersham theme!
Click here to see the full video!
Your support helped to raise over £1214 through ticket sales and the Christmas raffle, which is generously match funded by Barclays Bank addinf another £1000 with proceeds going towards the Clubs Development Fund, helping in our quest for more land and a fantastic new Sports and Recreation Centre- thanks to all that attended, and those that donated raffle prizes.
Events like this don't happen by accident and huge thanks must go out to Leigh Lloyd, the Social committee and the merry little Elves for all their hard work organising and running the event, Steve and Sue Edge for marking and scoring countless answer sheets during the evening, and quiz master Nobby for another fantastic quiz.
Lastly congrats to the winners- Pete Tomsett et al, pictured above!