Fireworks night goes off with a bang!!
Thanks to the 100's that supported the event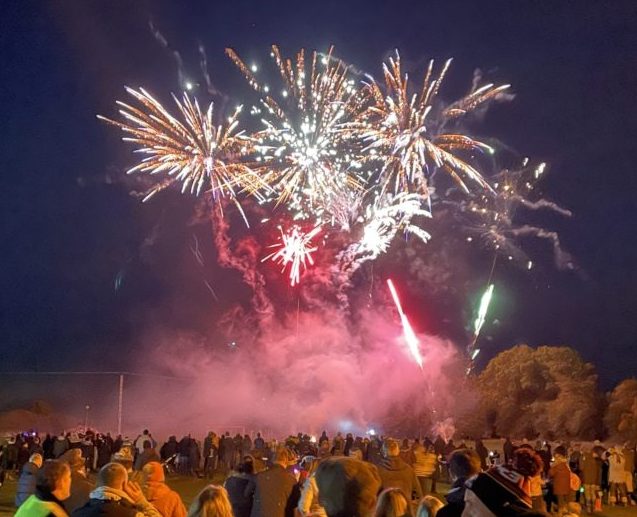 We were delighted to welcome back members for our annual Fireworks and Halloween extravaganza! Sponsored by The Garden Guy. 
A fantastic evening was attended by over 300 people, fantastic to see the ground so busy after the challenges of the past year and disappointment of the event being cancelled the previous 2 years firstly due to weather, then the C word.
If you weren't able to attend you can see a video of the fantastic display below- we apologise for the quality, it has been pieced together from 17 separate videos- hopefully its roughly in the right order! the camera operator has been sacked ahead of next years event- applications are welcome to replace them!!