Latest Club News 📰
Latest Club News for all members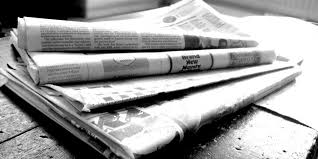 Latest Club News 📰
Dear Members,
We hope you are well and staying safe and healthy at this time.
As lock-down measures continue to ease the club is slowly starting to recommence activities, albeit under strict guidance and restrictions but this is great to see.
We must remind all members to follow guidance set out by your section- please ensure that you are aware of this and follow manager/coach instructions.
All users of the ground or other facilities are still subject to social distancing guidance please ensure you follow this at all times.
Most importantly if you have been ill, suspect you may have COVID-19 or have been exposed to it, or have been told to isolate by track and trace- you must not attend club activities. 
Please see below the latest Club updates and some ways which you can support the club at this time.
Teamo- latest version released.
The whole club is now using Teamo and we are pleased to say they have recently released their latest version of the app, please ensure you update your app on your device.
Now that all sections are using the app we will start to use this more and more for communication, match selection, collecting fees and the various other features they offer.
We do need ALL members to ensure you have done the following;
If you haven't yet set up your Teamo for you or your child please do so asap- instructions, hints and tips can be found on our website by clicking here.
Ensure your notification settings are set correctly and do not prevent you from receiving information vital to you or your child. This can be done in the app or your device settings.
Update your profile and registration form. This has been edited since last year and includes information vital for coaches/managers, plus your agreement to policies and codes of conduct.
If you experience any issues using Teamo- their support team are on hand and can be contacted though the App or Desktop, they are very supportive and will be able to help you quicker than your coach/manager, plus by reporting issues through them they will be able to fix any problems for other users.
Club Activities 🏹 🏏 ⚽
Archery and Cricket have both begun a return to activity during June and Football will begin from week commencing 6th July.
To accommodate activities in line with restrictions and guidance we have had to move some sessions around from their usual day/time slots, we apologize if this causes any inconvenience but appreciate the support and flexibility of members at this time.
Please see below the weekly diary of activities at the club over the next few months;
Location
Sports Club
Farriers Arms
Mersham School
Monday
Womens Cricket 6-8
U18 Football 7-8
Tuesday
Archery 5.30-8
U10 Football (Jim) 5-6
Wednesday
U13 & U15 Cricket 6-8
Women's Football 6.30-8
Thursday
Archery 5.30-8
1st XI Football 6-8
Friday
U13 & U14 Football 6-8
Saturday
Senior Cricket 1-3
U7 Football 9-10
U11 Football 9-10
U8 Football 10.30-11.30
U12 Football 10.30-11.30
U9 Football 12-1
U10 Football (Pete)1.30-2.30
Sunday
U9 Cricket 9.30-10.30
Valiants Football 10-11.30
U11 Cricket 11-12.30
Reserves Football 1-2.30
Archery 10.30-2
For information regarding sessions please contact your coach/manager.
This may change as restrictions are eased further, we will keep you informed of any changes to your sessions.
The club calendar will be kept updated with any changes, this can be found on the home page of the website.
We would like to thank the Farriers Arms and Mersham Primary School for their continued support and allowing the use of their facilities.
Club House and Bar
Unfortunately we are simply unable to adhere to all the restrictions and guidance involved with opening the Clubhouse and Bar so this will remain closed at the current time, with the exception of the toilets via the back entrance.
Ways to Support the Club
200 Club- Join Today
Congratulations to all those that have won in the past few months, 
we have paid out more than £700 to monthly winners and runners up since the start of lock-down.
The 200 club is a great way to support the club with over half the income going directly to the Club Development Fund every month, the rest dolled out in cash prizes to monthly winners and contributing to the Annual Super Draw Prize Pot, which last year saw a lucky winner receive £450 on Boxing Day.
For your chance to win in July's draw join today by clicking here. 
More players = higher prizes!!!
Clothing Bank
The Clothing Bank in the corner of the car park remains open, if you are having a sort out and have clothes to get rid of please use this, the club receives donations every time the bank is emptied!
---
We hope to see you at the club soon enjoying your activities.
Please be assured the club is doing all that we can to make activities safe for all at this time, however we do understand people maybe anxious about using the club.
If you have any queries or concerns please contact a member of our Safe Guarding Team or your manager/coach.
We wish all our members the best of health, Stay Alert and Stay Safe so we can all enjoy the club.