🏏 Net available to members- book now!
Mobile net now available to book and use!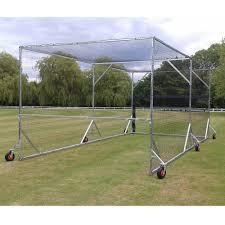 We are pleased to announce that the mobile net has been set up and we are now able to offer use to members- this does come with some strict guidance that MUST be adhered to by all.
The net must be booked in advance and will be secured when not booked– if you wish to use the net please see full details for booking and using below.
Download Booking and Usage guidance and coach contacts here
Use of cricket facilities- June 2020
Current ECB restrictions for use of outdoor cricket facilities;
Members of same household may train together (no max number).
1 to 1 sessions only with people from different households (including coach, max 2 people) must adhere to social distancing.
These rules are the CURRENT restrictions in place issued by ECB, they may differ from latest government guidance- we will update members as soon as we are notified of changes from the ECB.
General rules
Do not attend if you or any members of your household have symptoms of COVID-19.
Wash your hands before and after every session.
There will be no access to toilets onsite.
Access to Water- outside tap only.
There must be at least 1 adult present at all sessions.
Users must bring own first aid kit.
Use of Nets
Users must book a time slot in advance, max 1 hour slot per group per day.
Do not turn up without booking- Net will be secured when not in use so they cannot be used and will only be opened for those that have booked.
£5 per net session to club.
Net is available 10am-8pm daily except Tuesday/Thursday after 5.30 and Sunday 10am-2pm due to Archery.
Mondays & Tuesdays will be prioritised for Women and Girls.
Vacate the net area quickly after use to allow next users full allocated time.
For 1-1 session with an MSC coach
Contact any coach (for coach details see document above), who will arrange a time slot with you.
Coach will confirm and book with Ian/Matt.
Coaches may charge up to £20 per session for 1-1 training, including £5 club fee.
For 1 to 1 session with coach, parents must stay onsite (in case of emergency) and adhere to social distancing.
Equipment
Only use your own equipment including ball.
DO NOT use saliva to shine ball.
Only stumps will be provided by club.
No other equipment will be provided by club including balls.
Only Coaches may use club equipment, including bowling machine and must disinfect after use.
Use of Outfield  
The outfield may be used for fielding training, or softball activities.
Numbers of people taking part as per ECB guidance above.
Users must social distance from all other groups and activities, and each other if not from same household.
Official club activities, such as Archery take priority- if you are asked to move or play somewhere else, please do so.
The same general and equipment rules apply as above.
No need to book your session.
Donations for use of ground are welcome, contact Dick Fagg to make donations for use.