Congratulations to all winners at Cricket Presentation
Congratulations to all winners at the recent cricket Presentation Evening particularly the Women's team for their League triumph!!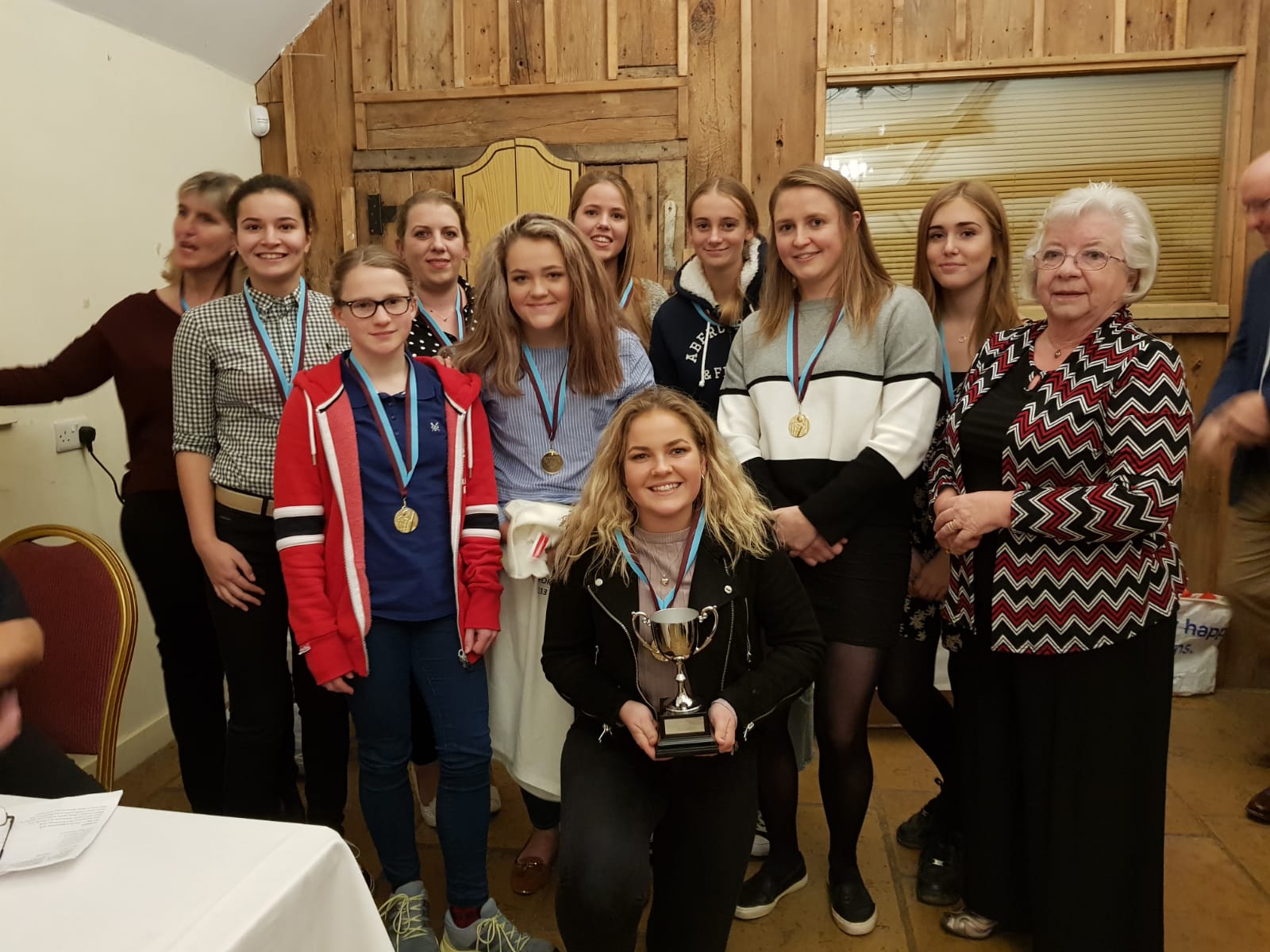 Cricket season finally came to an end with the Presentation evening at the Farriers during November.
60 members and guests crammed into the Forge to celebrate a relatively successful for all teams, it was great to see so many of the youngsters and women's team present to enjoy each others success.
The Sunday XI came 6th in their KVL division after a frustrating season with several cancelled fixtures.
The Saturday 2nd XI avoided relegation with a strong showing in the last few matches and the 1st XI finished in 5th place in the Championship East winning 9 out of 16 including the double over local rivals Wye.
The Women's team was the undoubted success of the season, despite several trips to the casualty wards of various hospitals in the county. The women had a great first season playing league cricket winning the new Kent Cricket T20 Development League at the very first attempt, with fantastic results against some much more established clubs along the way, with just the 1 defeat all season. Congratulations to the Ladies on their triumph!
This year to go along with the traditional Batting, Bowling and Player's Player Awards we re-introduced the fielding award for each team, in an attempt to promote the importance of this part of the game. We also brought in a Captains award, for them to present to a player of their choosing for their efforts for the team. List of individual winners;
Team   

Batting Award
Bowling Award
Player's Player of the Year 
Fielding Award
Captains Award
Saturday
1st XI
Matt Fagg
536 runs
Anand Nagabhushana
18 wickets
Alan Stevens
Ben Edge
James Crookston
Saturday
2nd XI
Bradlee Sharpe
330 runs
Anand Pimple
11 wickets
Steve Darlington
Chris Darlington
Katie Jordan
Sunday
KVCL XI
Jamie McVittie
449 runs
Ben Edge
12 wickets
Jamie McVittie
Raven Richards
Lauren Uttley
Ladies
XI
Katie Jordan
139 runs
Sam Saunders
7 wickets
Katie Jordan
Helen Fagg
Lauren Uttley
Club Awards
Champagne Moment 2019
Lisa Webb –
Hit winning single off last Ball
Duck Award
Mark Gill
7