Cricket Section AGM and Update
Tuesday 16th March 7.30pm on zoom!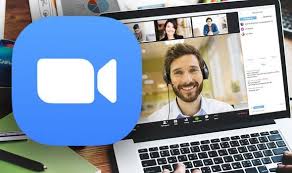 Cricket Section AGM
This years Cricket Section AGM will take place via zoom for the first time in club history!
All Cricket members are invited to join us to hear updates from Chairman, Treasurer, Captains, Leagues, Women's and Juniors sections followed by election of officers for the coming season.
Voting for election of officers is limited to senior members only, unfortunately parents and juniors are classed as non-voting members but are welcome to join the meeting.
We are always looking for more assistance on the committee, and appreciate any help. Anyone wishing to volunteer for a role or stand for election please contact Secretary Steve Darlington in advance.
Topic: Mersham Cricket AGM
Time: Mar 16, 2021 07:30 PM London
Join Zoom Meeting
https://us02web.zoom.us/j…
Meeting ID: 917 188 4979
Passcode: Darlo
Please see relevant AGM documents below:
Cricket AGM minutes 2019 03 25 Last AGM minutes
Cricket AGM Agenda 2021 03 16 Agenda
Cricket AGM 2021 03 16 – Secretary's report
RULES & REGULATIONS CRICKET SECTION Proposed by Committee as result of club change to CIO- to be voted and adopted.
MSCC- Player Standards Cricket Proposed by Committee as result of falling standards and attitudes- to be voted and adopted.
MSCC- Captain-Coach Standards Proposed by Committee as result of falling standards and attitudes- to be voted and adopted.
MSCC- Playing Cricket guide for players/coaches.
MSCC- Selection Policy working document, guide for players/coaches.
MSCC- Matchday Checklist- captains-coaches working document, guide for captains/coaches.
Other News
Training
Indoor training has been written off for this spring but with the Governments Roadmap out of lockdown now laid out, and Easter falling in early April we are optimistic that we will be able to start outdoor training slightly earlier than usual and begin the season with a bang.
We hope to start Senior training on 8th April, with Junior training starting the following week commencing 12th April, hats, scarfs and umbrellas at the ready!!
We hope that we can continue with our usual schedule of training however due to the grassroots football season being extended into June space at the ground will be at a premium and we may have to adapt slightly.
Details of training dates and times for different age groups will follow as soon as possible and be added to Teamo.
We expect that there will be various guidance and restrictions on training that will be published by the ECB in due course but we are confident that like last year we will be able to deliver great sessions in a safe environment for all.
Natwest Cricket Force weekend 27th & 28th March –  Pre-Season Set-up
With training starting earlier will will need to get the ground ready, nets up, covers on and all the other pre-season jobs completed. On Saturday 27th and Sunday 28th we will have our annual Cricket Force weekend and welcome any assistance to help gets things ready for the season. As we understand things this can take place under current restrictions as 'voluntary work' necessary to prepare for the return of organised sport on 29th March.
Leagues and competitions
With the latest news on lockdown being eased it looks like we will be able to have a full season of cricket which is fantastic news. Senior League matches commence on 2nd May, Women's, Junior and T20 fixtures are still to be confirmed but will be out in the next few weeks and added to teamo.