Cricket Week 2021
24th-30th August. Our annual festival returns leading up to the August Bank Holiday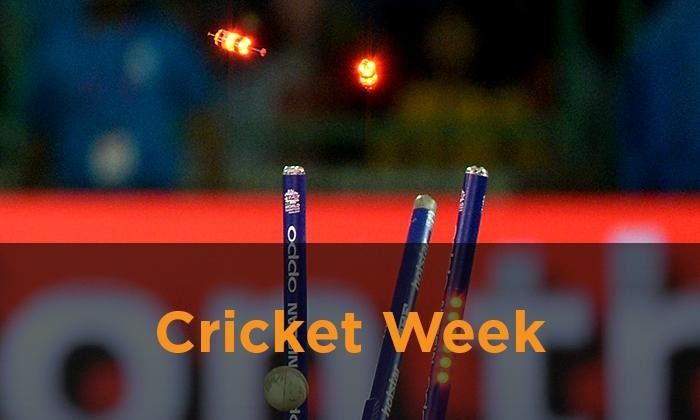 Cricket week is back for 2021 with activities for all throughout the week.
The week kicks off with Golf Day at London Beach Golf Club, a great fundraiser for the club. Meanwhile at the MSG the ladies teams will be having a rounders tournament before the golfers return for their presentation.
Wednesday sees the Cricket Chairman Dick Fagg's Guest XI taking on Mersham.
Thursday is Colts Day for all the Hardball age groups (U11-U15). Teams will be selected on the day and compete to be Colts Day Champions! Followed by the end of season cricket presentations for each age group.
Friday Mersham play our primary sponsors HRGo during the afternoon followed by the Women's Prosecco cricket tournament with plenty of fun and fizz!!
The weekend is back to league matches on Saturday, with the T20 quarter-finals on Sunday.
Sunday night is Dickies Quiz night following the T20 Quater-final.
On Bank Holiday Monday we gather to remember a club legend- Rob 'Willow' Wilson. Many of us have great memories of a fantastic player/captain for both cricket and football sections. This year teams of past and present players will be selected and captained by Jack Wilson, Dave Harman and Alan Stevens who all played for many years with Willow.
The Bar will be open throughout the week to keep everyone fully hydrated, along with an assortment of delicacies in the evenings for those in need of nourishment.
We hope to see you during the week either playing spectating or propping up the bar!!
Tuesday 24th August
Golf day @ London Beach Golf Club
For info and to book teams contact Ian Fagg
Women's Rounders Evening
Contact Lisa Webb for details
Wednesday 25th August
1pm- Mersham vs Chairman's Guest XI
Please put Availability on Teamo
Thursday 26th August
10am- Colts Day

Junior End of Season presentations 6pm Approx.

Please put Availability on Teamo
Friday 27th August
12pm- Mersham vs Sponsors XI
Please put Availability on Teamo
6pm- Women's 'Prosecco' Softball Cricket Tournament
Contact Helen Fagg for details
Saturday 28th August
League games,
1st XI Home vs Hythe
2nd XI Away vs Westgate
Please put Availability on Teamo
Sunday 29th August
Men's T20 Quarter-Final – TBC
Dickies Quiz Night- 7pm onwards
Please put Availability on Teamo
Monday 30th August
12am- Rob Wilson Memorial Day
Please put Availability on Teamo