All Stars Cricket returns for 2020
Fun introduction to cricket for 5-8 year olds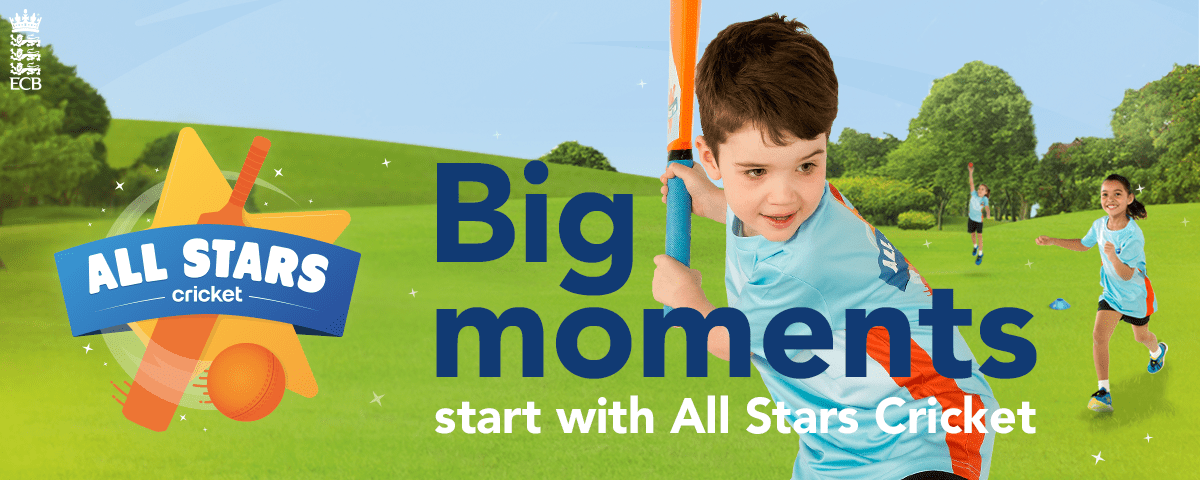 All Stars Cricket returns to Mersham for the 4th year!
The 8 week program is the perfect introduction to cricket for boys and girls, 5-8 year olds. Fun active sessions run by our cricket activators help to develop batting, bowling and fielding skills as well as fundamental movements to help your child become an all round sports star!
Mum and dad are welcome to be involved too, taking part in the session, helping your child to develop and learning some games to play at home!
Also included in the price is everything that your child will need, their own bat, ball, shirt and much more!
Sessions take place on a Sunday morning 10.30-11.30 at our ground, the cafe is always open with teas coffees and snacks available.
Sign up today by clicking here!