Women gain revenge against Bells Yew Green in final over!
Following a defeat against a strong Bells Yew Green team the previous week the return fixture saw the visitors turn out a less experience team in the return T20 at Flood Street last Sunday.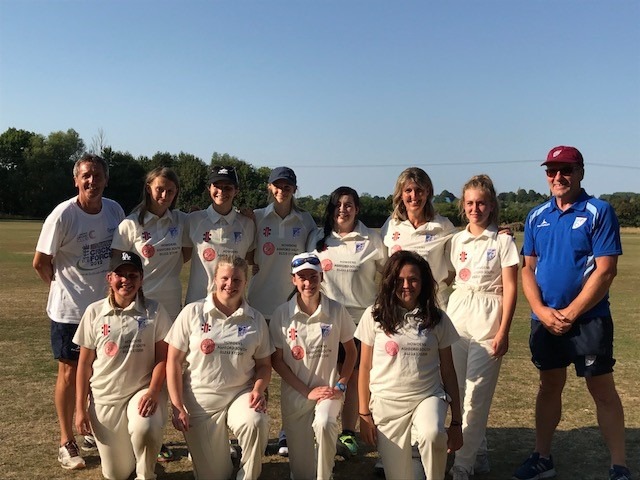 Batting first Bells Yew Green set a challenging target of 122 thanks to good batting by Katie Crouch 27 not out, Libby McCarthy 24 and Jess Davies 22.  Nicole Jordan with 2 for 17 returned the best figures for Mersham.
After a cautious start captain Jemma Coales joined opener Rachel Stevens who both finished on 25 retired not out and they were ably supported by Lauren Uttley who hit the winning runs in the last over to finish on 21 not out.
"What a great game of cricket played in a terrific spirit by both teams. Everyone contributed from both sides in a very close run result and I am really pleased for our girls to achieve this win against a good club like Bells Yew Green."Club Chairman Kevin Burton
Click Here to see more pictures from the game. 
Mersham Women hope to enter the new Kent T20 League in 2019.  Anyone interested in joining their Women & Girls section or their successful Junior section should contact Matt Fagg on 07814 006576 or faggi_matt@yahoo.co.uk