Return of Grassroots Football
Return of Grassroots Football…..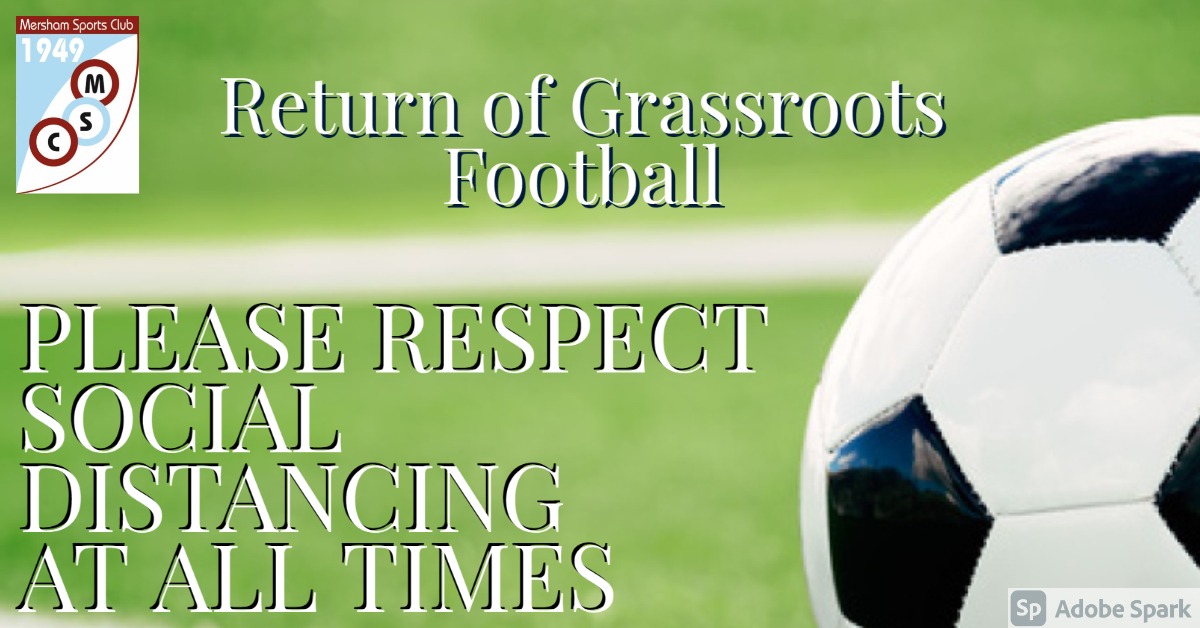 We are delighted to see the return of football across the age groups at Mersham Sports Club, from our new recruits just beginning their football journeys, to those in the adult teams who have been playing for decades.
In order for us to return to play The FA have outlined specific guidelines which as a Club we have to follow.   We would ask and expect all our players, spectators and parents to adhere to these without exception.  Many are obvious and follow what is expected of society at the moment, however please take the time to read the table below.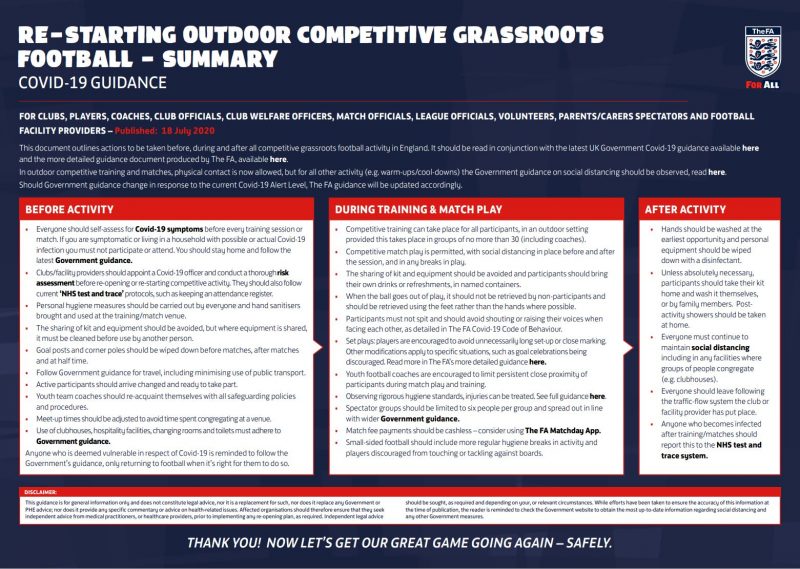 Each club now has an appointed Covid-19 Officer – for us it is our Club Secretary Leigh Lloyd (leigh.lloyd@live.co.uk) she will maintain Track and Trace details for the club as required by the FA & the NHS, holding data for 21 days in accordance with GDPR guidelines – should you have any concerns relating to Covid-19 please do not hesitate to contact her.
We ask that everyone attending football activities; be this at Mersham Sports Ground or at an away venue; follow the guidelines as outlined above and respect social distancing at all times.
As of Monday 14th September social distancing guidelines state –
A maximum group of 6 at any one time
Please follow the rule of 6.
Unfortunately due to the social distancing guidelines we are unable to open our clubhouse at this time, however we will endeavour to run our café from the patio doors of the building with a takeaway service, Toilets will be available.