Under 13's v Ashford United
Match report from the u13s home game v Ashford United (12th Oct 2019)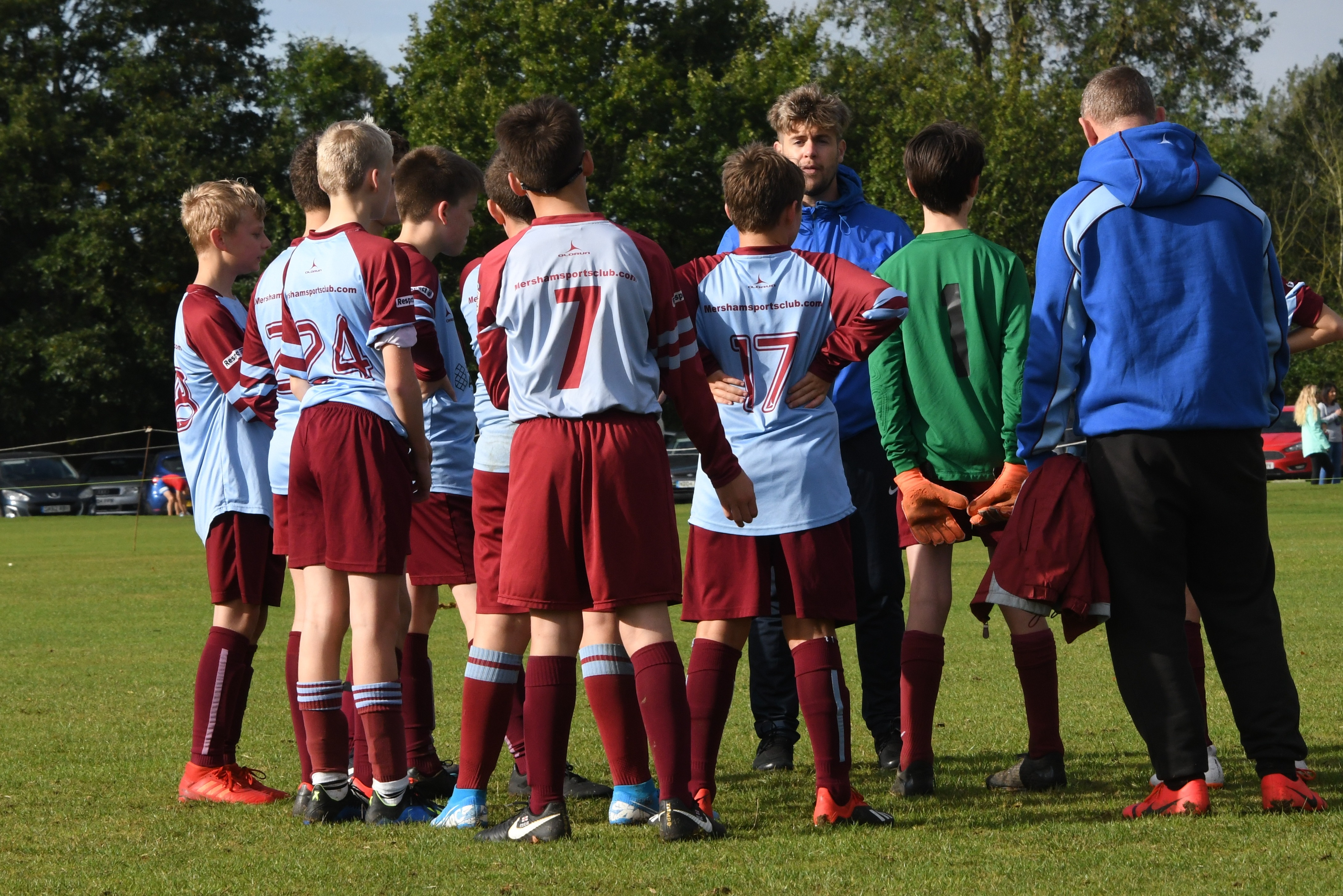 This morning we welcomed Ashford United out to the village in what had all the ingredients for a good game of football. A full squad, a lovely surface, a good crowd and bacon rolls on offer !
We played this Ashford United towards the end of August in a friendly and lost by nearly double figures. We were a different team back then and we've improved massively since.
No doubting that Ashford United arrived in good spirits with their intention to repeat that scoreline clearly on their minds. But this sides mentality has come on leaps and bounds in a short space of time and we were in no mood to see a repeat of that score.
Ashford United edged the first half in terms of chances created but for work rate, attitude and desire it was 50/50 throughout and a very evenly contested game. Shout out to Frank in goal for us who made several outstanding saves in the full size goals, one very notable save indeed, where he tipped a dipping effort onto the bar from 25 yards out, mesmerising stuff from the young man in the sticks. We had 3/4 half chances of our own but decision making could have resulted in an end product. It wasn't to be and half time arrived and it wa still 0-0.
The HT team talk couldn't have been more positive. Phil and I so proud of their efforts which needed to be maintained with hopefully a little more quality in the final third when the opportunities presented themselves.
Second half played out and Ashford United managed to get on the scoresheet twice without any reply from us. Two goals which could have been avoided but the boys are learning and they will educate themselves around positioning as the season draws on.
Final score 0-2 to Ashford United. Immensely proud of the display we got from the entire squad in very wet conditions this morning. Our MOM went to Frank in goal for his first half saves alone.
Thanks to all the parents for their continue support
Ryan Norman