New Season – High Hopes
Kicking off our 7th Season in the Premier League of the Ashford & District Sunday League we're hoping for a more successful year.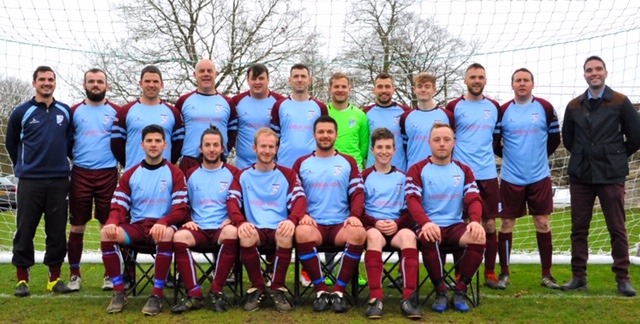 Managed by Robbie Clark for a second season, several key new signings over the summer should find us in a strengthened position.
We are proud to have the continued support of the Farriers Arms – the local pub to the sports club ground in the village of Mersham – a community owned country pub serving modern British food, complete with its own microbrewery and riverside meadow. They have most generously sponsored our home and away kits.