Colts Day 2019
Colts Day and end of Season Junior Cricket Presentations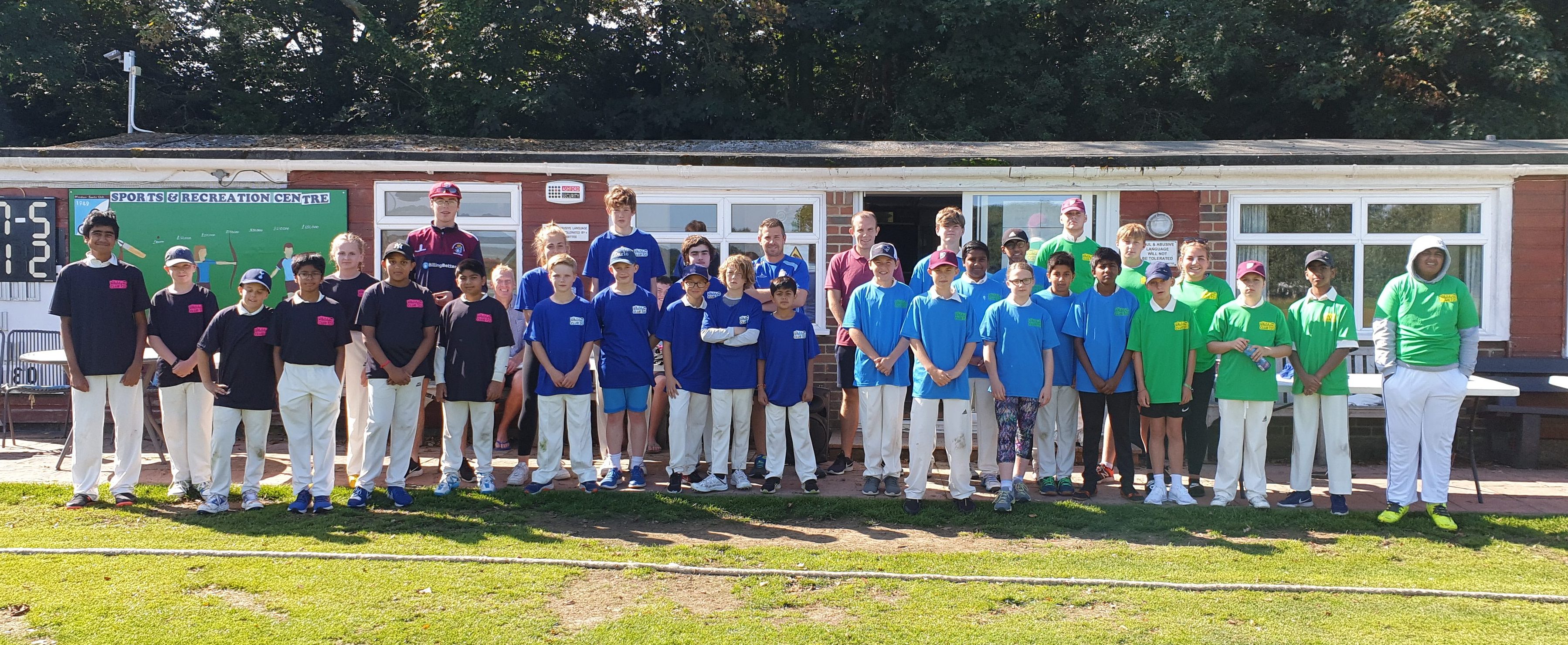 Cricket week wouldn't be the same without our annual Colts Day, followed by the end of season junior cricket awards.
The day consists of a tournament between all juniors from our hardball teams (u11 upwards) that were able to attend, split into 4 teams managed by our fantastic coaches.
This year we had 4 teams of 8 who competed in pairs cricket matches, with some fantastic cricket played during the day. Each team had 3 matches against the other teams and this year, for the first time, the team managed by Matt Burchett came out on top, receiving colts day winners medals.
Congratulations to Matt's team and all that attended- we hope you had a fantastic day. Also congratulations to all our season winners that picked up trophies.
Season Award Winners
Under 11 Anvils
Batting Award – Aarav Verma
Bowling Award – Eleanor Jones
Coaches Award – Matthew Brown
Under 11 Farriers
Batting Award – Harry Burchett
Bowling Award – James Snowden
Coaches Award – Charlie Rumley
Under 13 Anvils
Batting Award – Harry Uttley
Bowling Award – Jame Snowden
Coaches Award – Ben Southern
Under 13 Farriers
Batting Award – Luke Prior
Bowling Award – Zaffi Saidi
Coaches Award – Shineu Anand
Under 15
Batting Award – Lottie McVittie
Bowling Award – Bobby Rumley
Coaches Award – Raven Richards